Toyota Fortuner 2.4 GD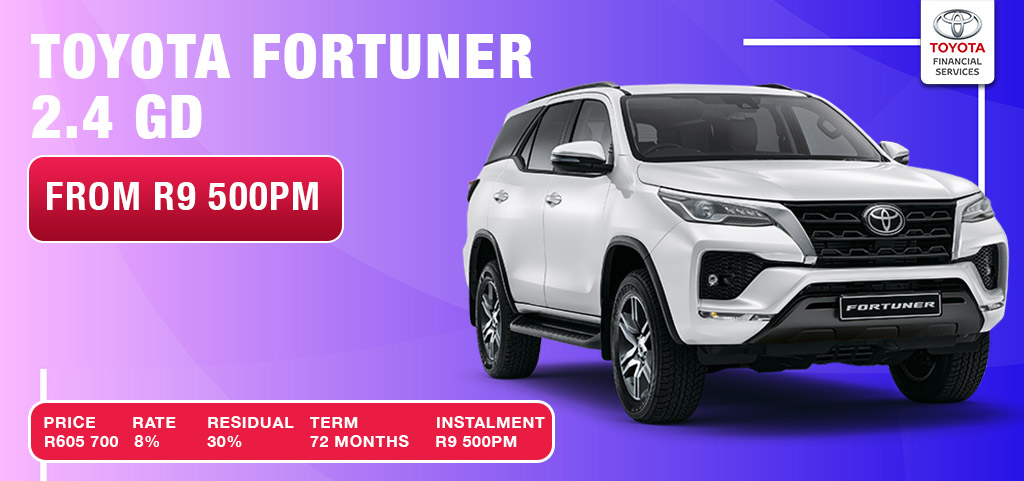 The SUV that gives you the Power to Break Free.
Now here is an SUV that lets you go even further. The 2.4 litre engine develops 110kW of power at 3 400 r/min and 400 Nm of torque between 1 600 – 2 000r/min. This model comes with an automatic transmission for a more engaged experience. The fitment of a high-efficiency turbo-charger and intercooler ensure the delivery of exceptional fuel economy and power under all driving conditions
LUXURY INTERIOR
Power does not mean you have to go out of style, in fact to underline its executive status, the new and spacious Toyota Fortuner features a stylish crafted black interior and matching black partial leather seats.
To test drive the Luxury of Freedom, contact us today.