TOYOTA PRADO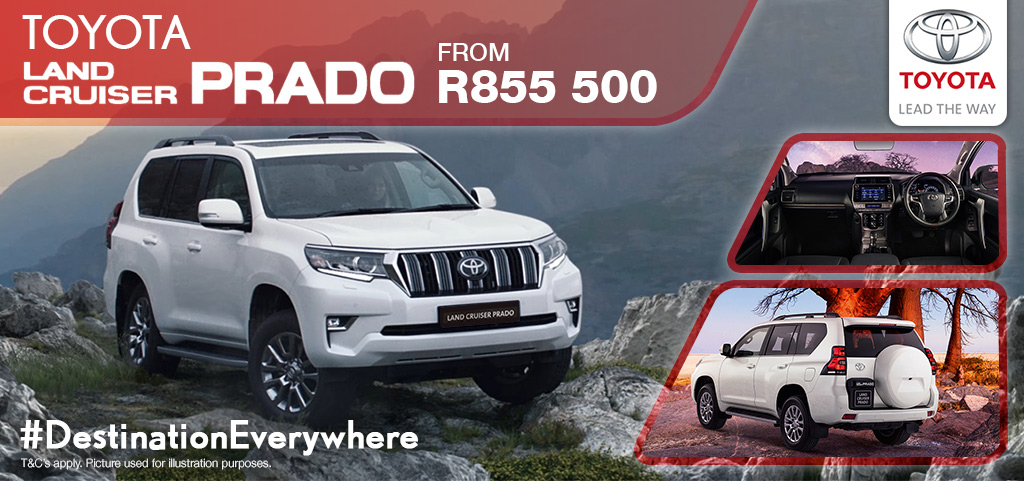 THE CAPTIVATING NEXT GENERATION LAND CRUISER PRADO!

The Land Cruiser Prado offers luxury without compromising off-road capability. While maintaining the distinctive Land Cruiser robustness of the previous model, this next generation pursues an evolution towards a more modern and advanced impression while embodying an agile and dynamic design.

New 18" wheels available on the VX, VX-L models and 17" wheels on the TX models. New high beam LED headlights for excellent light distribution performance and enhance visibility.

Be one of the first to experience the robust Next Generation Land Cruiser Prado! Interested? Contact us today to book your test drive.
Terms and conditions apply. Subject to stock availability.